To start a workout, you can either choose one of our templates or start with an empty workout. Here is a short guide on how to do both of them.
How to Start an Empty Workout: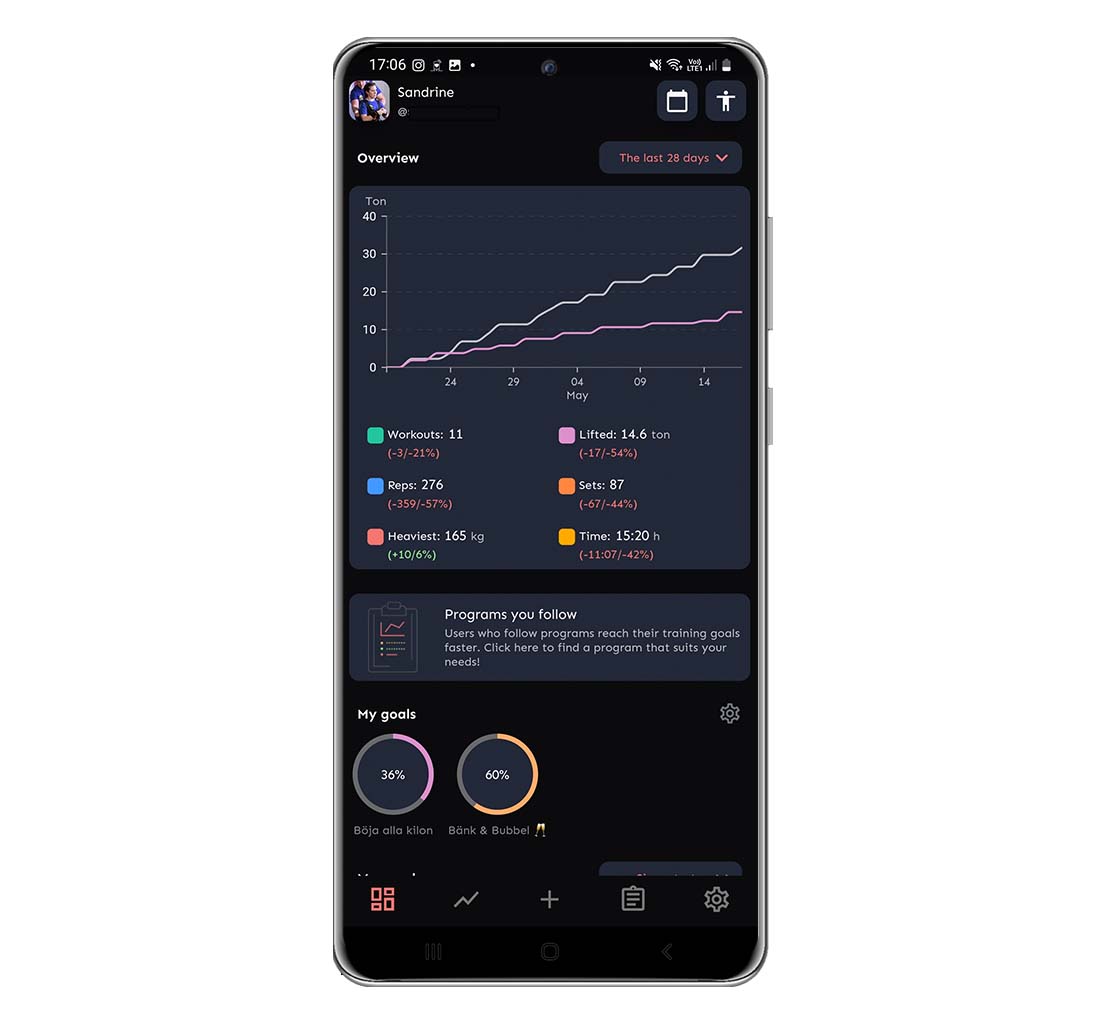 Click on the + in the menu located at the bottom of your screen.
Click on Start New Workout.
Pick the exercise you want to add to your workout – you can choose from the categories Most used, Muscle groups, and Endurance Exercises. You can also search for the exercise you're looking for. If you can't find the right exercise, you can add it yourself (See this article on how to add an exercise of your own).
When you've added the first exercise, you can easily add warmup sets and/or working sets. You can change a warm up set to a regular set (and vice versa) by long pressing the set number/warm up icon.
For each set, enter the variables of that set, such as the weight and reps performed, by clicking in the field you want to fill in. You can also easily move around the exercises by clicking on

the three dots in the right corner of the exercise and choose "Move down/up."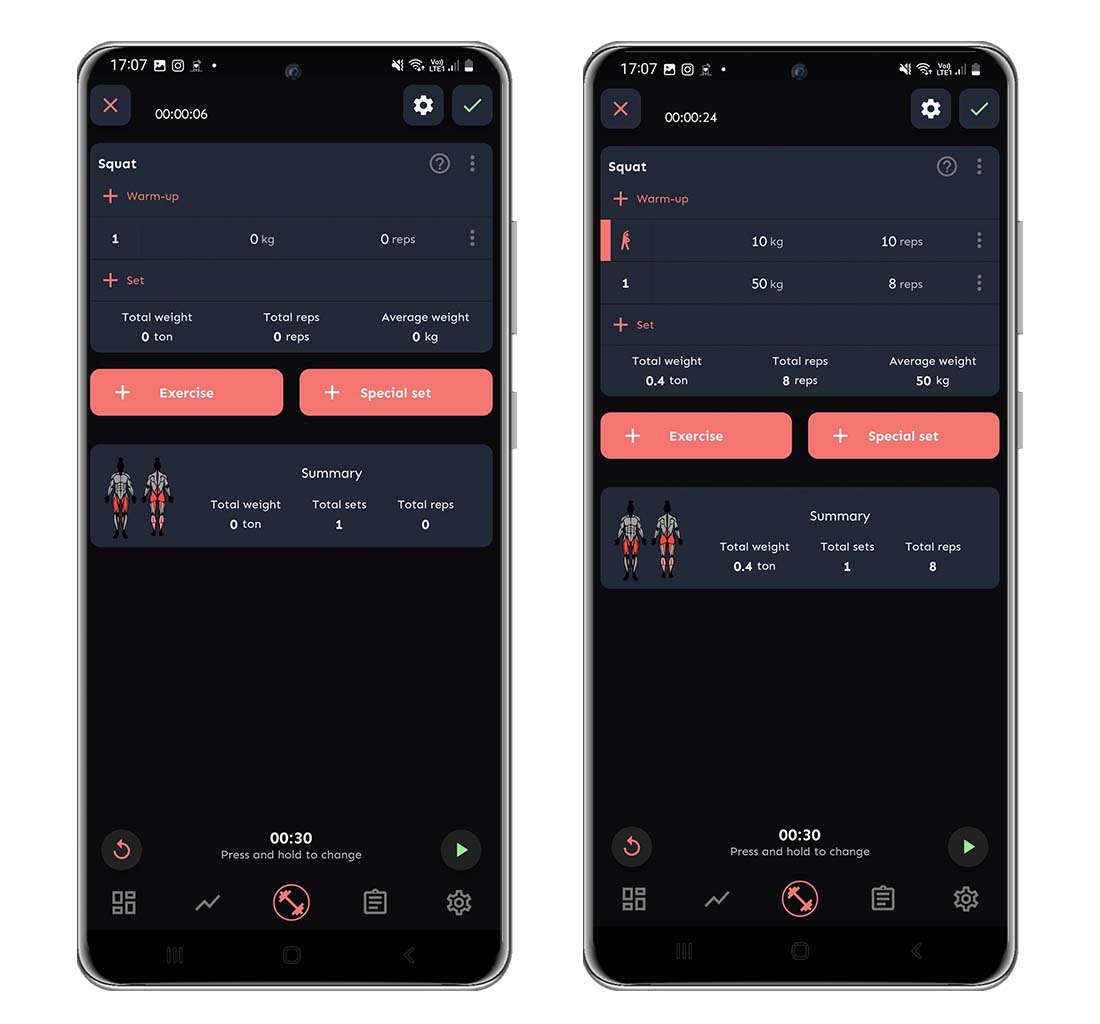 When a set is completed, click on the number of the set to mark it as done.
To add more exercises, click on + Exercise and repeat the process. You can also add a superset, circuit, complex or another type of special set if you want to, by clicking on + Special set. Learn more about our special sets here.
If you want to, you can also use our timer to track your rest between sets. To learn more about our timer, please have a look at this article.
When your workout is done, click on the checkmark in the upper right corner. You'll be able to change the date and/or time of your workout. You can also give your workout a name, add a comment, and rate a couple of parameters like sleep, stress, etc. Then, when you're done, click Save

.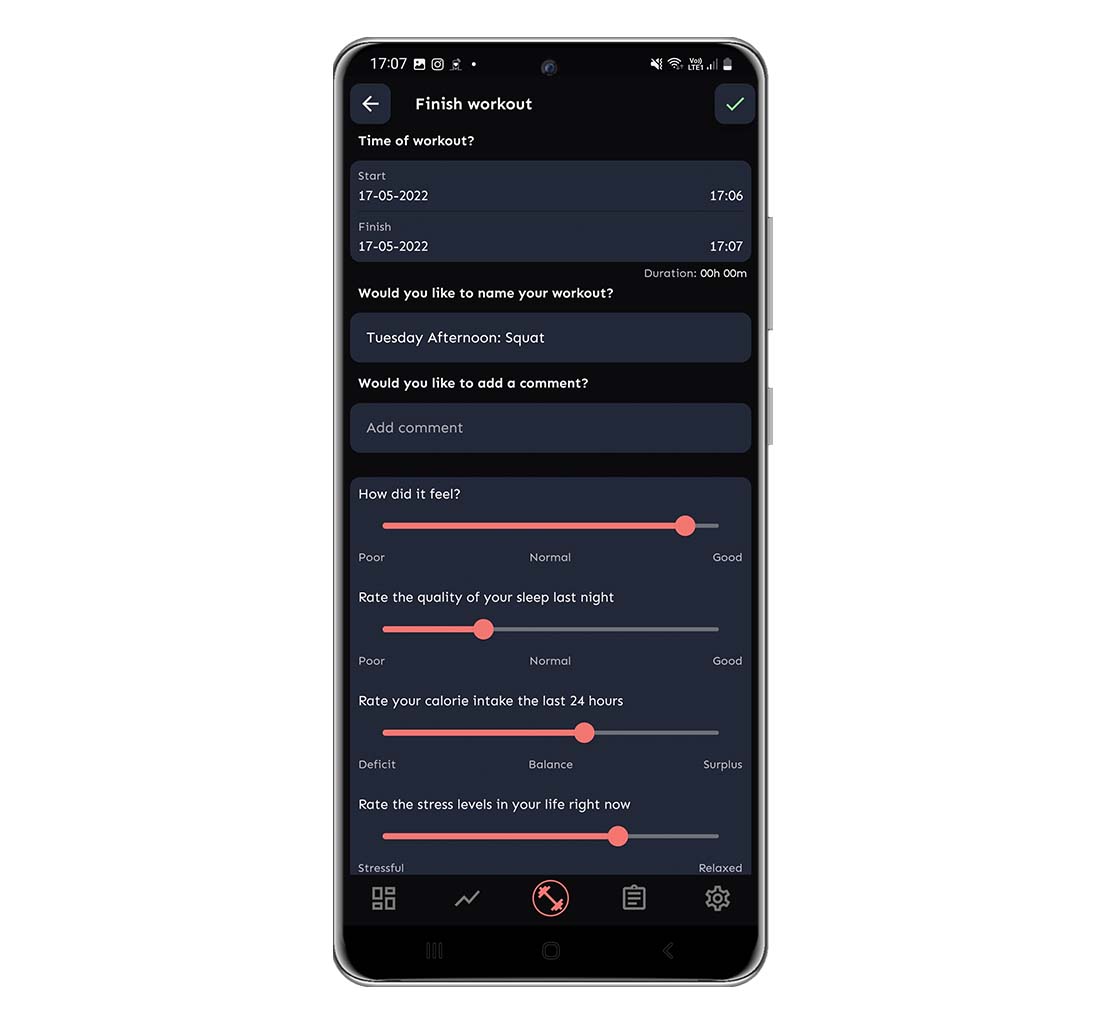 How to Start a Workout from One of Our Templates:
Go to the clipboard icon in your menu. Choose between programs or Workouts. Pick one of the templates (you can sort them by tapping free/premium, which level you want it to be on, and which category). You can also make your own templates, see this guide on how. Click on your chosen workout, then click on Start workout.