To view your profile, tap the profile picture in the upper left corner of your start page. Tap the pen icon. From there, you can add/change some personal information, like your profile picture, user name, date of birth etc.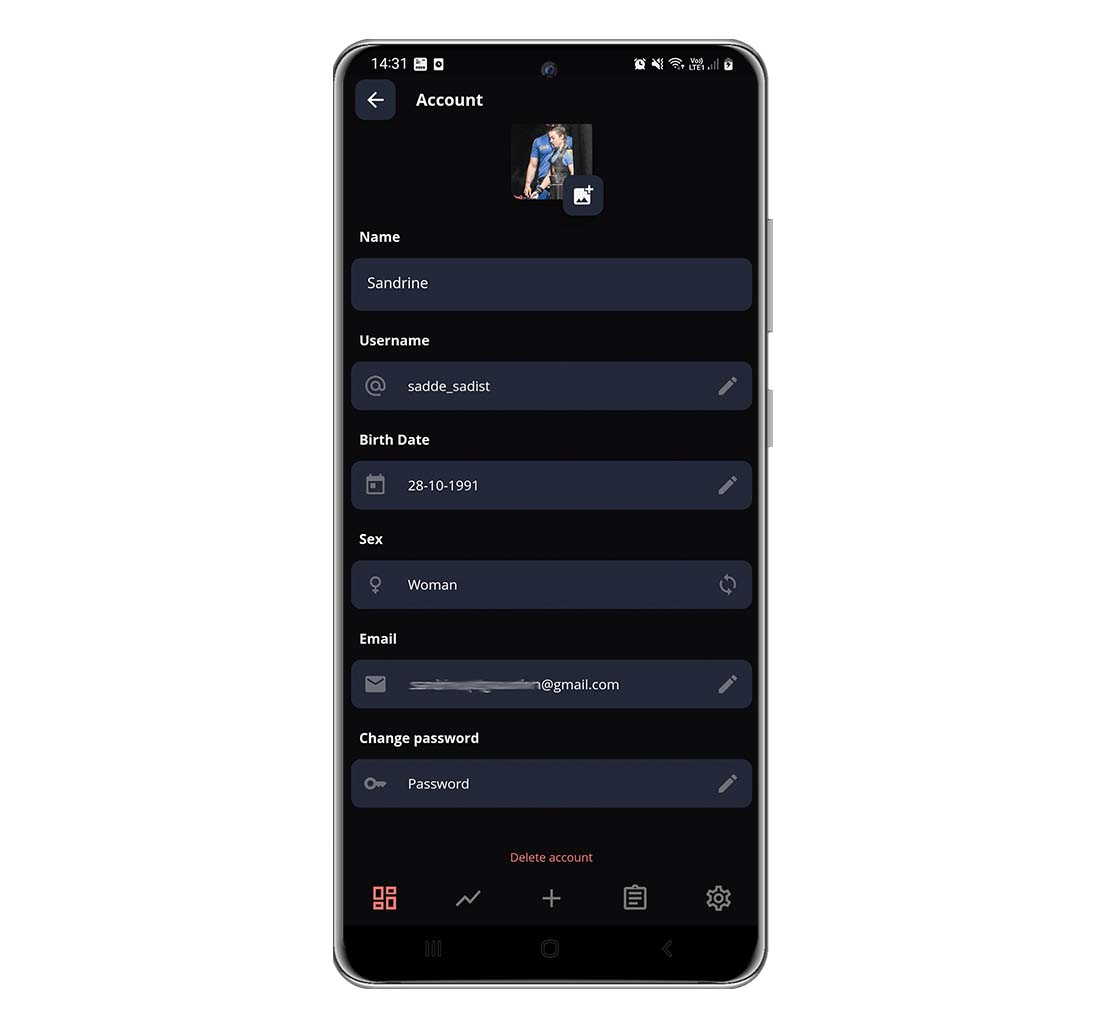 How Do I Change My Email Address?
On your profile page, tap the pen next to your email, and change it to your new one. Tap done to save. If you want to change your email, please reach out to us at app@strengthlog.com and we'll help you.
How Do I Change My Password?
If You're Not Logged into the App
To reset your password, click on Restore on the login page. Next, fill in your email address, and click on Send email. Ensure you have spelled your email correctly, and check your spam folder if you can't see the email. Then, follow the link in the email to reset the password.
If You're Already Logged In
Go to your profile page, and tap the pen next to password. You need to type your current password, and your new password twice. Tap Change password. You will be logged out from the app, and need to log in again, with your new password.
How Do I Delete My Account?
To delete your account, tap your profile picture on the start page, the pen icon, and click on "Delete account". You'll have to email us about deleting your account, just as a safety measure. Tap the "Open mail app" button and send us an email including your username. We'll delete the account and confirm this with you by email. However, please note that all your data, including your registered workouts, will be deleted once this is done, and it will not be possible to restore it.
If you hesitate or have any questions regarding deleting your account, please send us an email at app@strengthlog.com and we'll help you. Once the account is deleted there is no way to restore your data.