StrengthLog is a free app, but there is a premium subscription for when you want all bells and whistles.
This Is What You Get When Upgrading to Premium:
We'll try to make this a bit clearer by highlighting some examples below of different premium functions.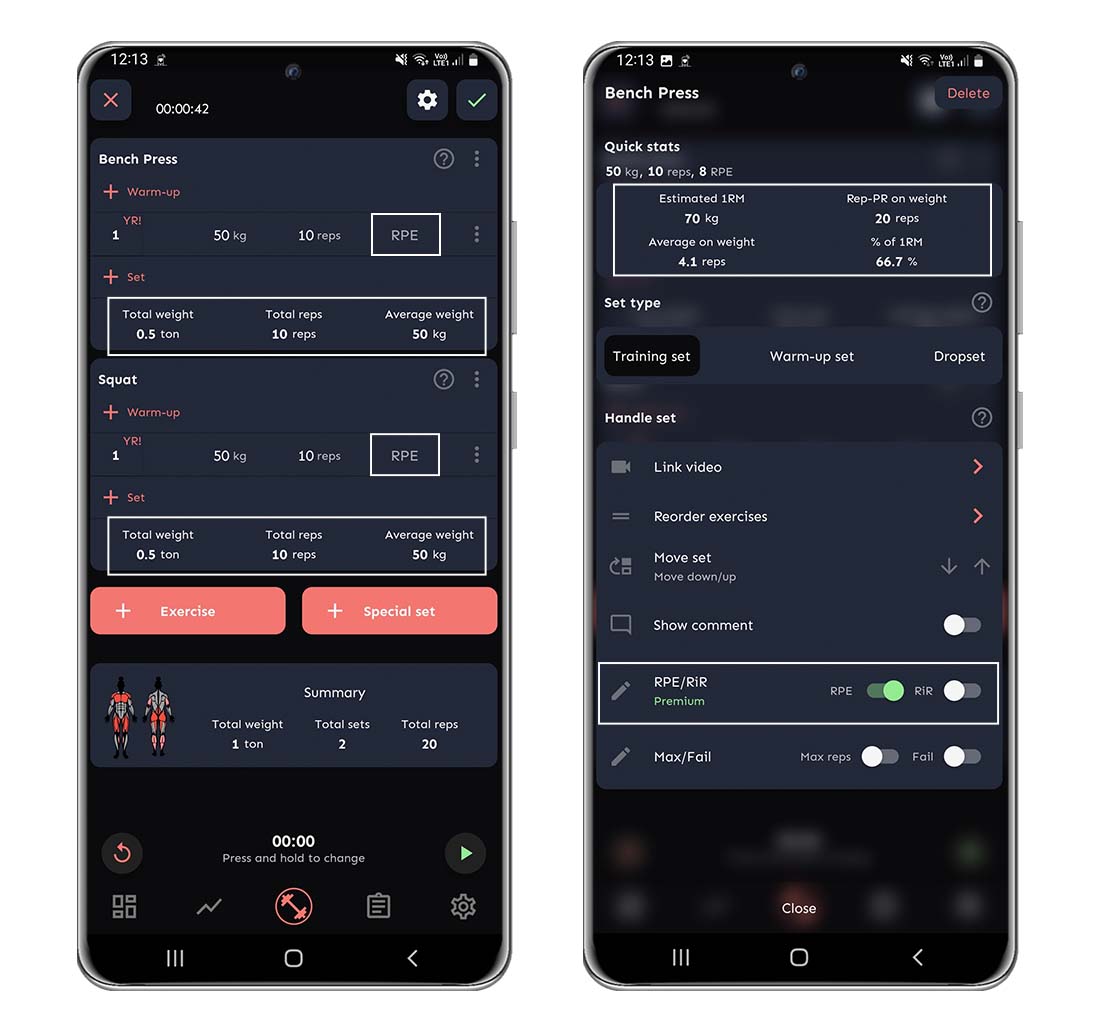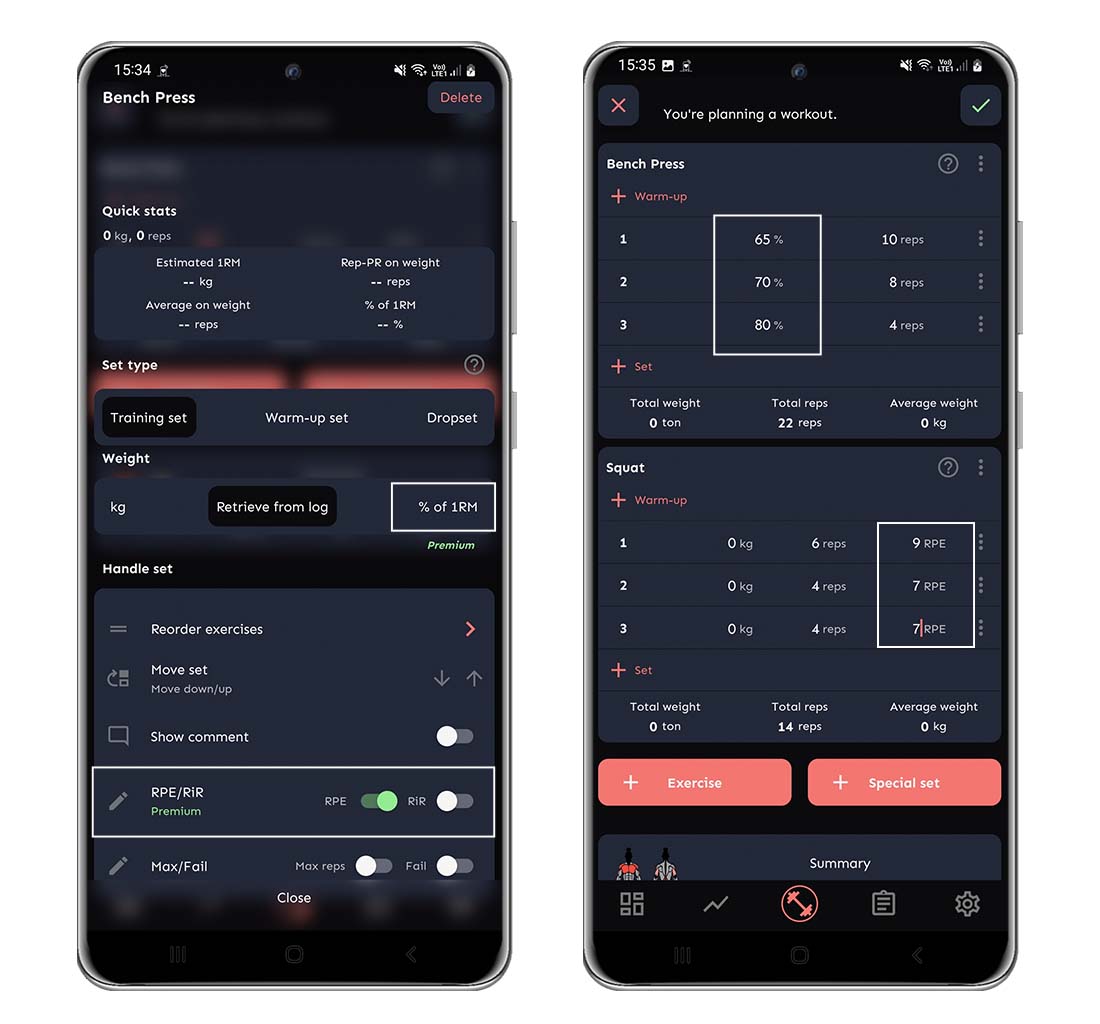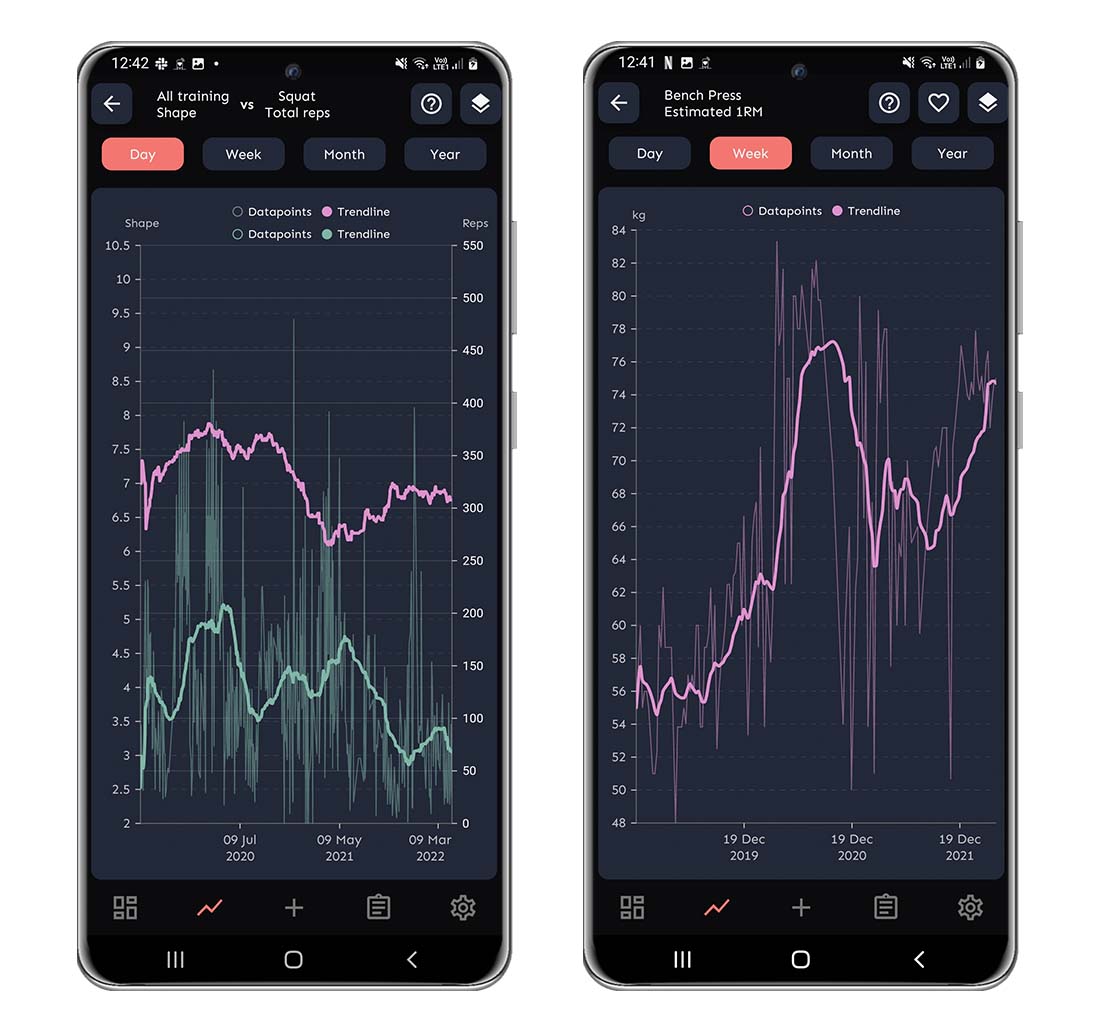 How to Upgrade to Premium
You can purchase a premium subscription directly in the app by clicking Get premium now on the start page (or by going to Settings > Premium > Get premium now).
You can choose between monthly, quarterly, or yearly payments, which will be arranged through App Store/Google Play. This will start a subscription, which will continue until you cancel it.

Please note that if you want to change the payment method and have an Android – you'll have to cancel the first subscription and let it run out before signing a new one. This is because Google Play allows several subscriptions in the same app simultaneously.
If you are located in Sweden and want to use your wellness stipend – read more here.

For information on how to cancel your subscription – click here.