You can change the timers settings during an active workout. Press and hold on to the timer field to open up a menu of different choices.
In the free version of the app, you can set your rest time, if you want the timer to start automatically, and if you want it to count up instead of down.

If you have a premium subscription, you can also set different resting times for different exercises. Click on Add exercise and choose your settings. Click on the selected exercise to change the time. To save, click Update time.
You can also create intervals. Click on Add interval and give it a name. You can then choose how many laps and which times you want to have. For example, if you're going to do a classic Tabata interval, set the number of laps to 8, the first time to 0:20, and the second to 0:10. This will make the app count eight times to 20 seconds of work and 10 seconds of rest. To activate the interval, click on the arrow in the upper left corner, and make sure that the interval is ticked in and that the timer isn't set to count up.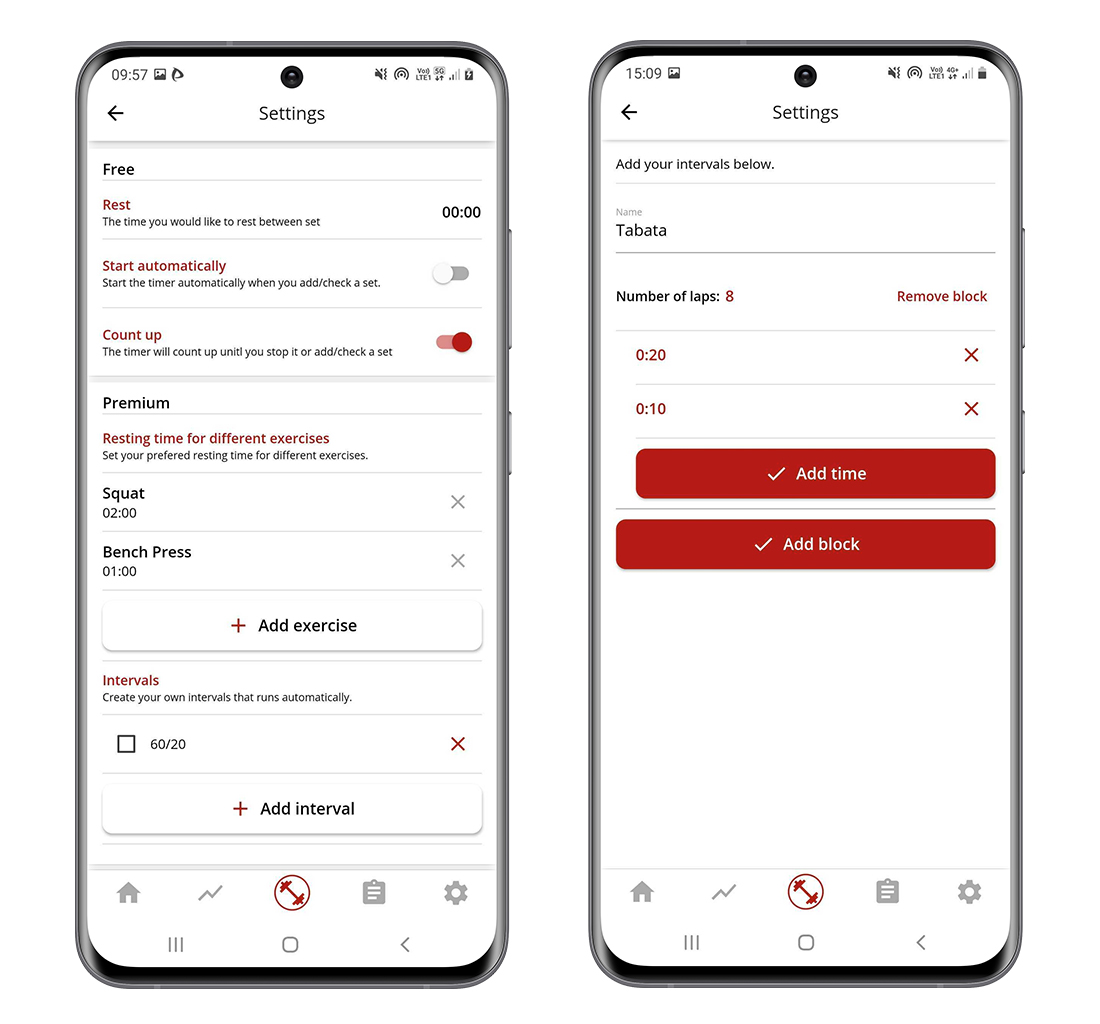 You can also have the timer in full-screen mode. Click on the timer in your active workout, and it will enter full-screen mode. You can choose if you want to show or hide your next set, and it's also possible to mark sets as done in this view. When you want to exit the full-screen mode, click on the arrow in the upper left corner.