In order to get stronger and build more muscle mass, you need to continuously lift more than you have lifted before. This is called progressive overload, and you can achieve it by adding more weight, more reps or more sets – or a combination thereof.
When you're in an active workout, the fastest and easiest way to see what you did for any given exercise in previous workouts – in order to improve upon that – is to tap the exercise history button.
Here's how: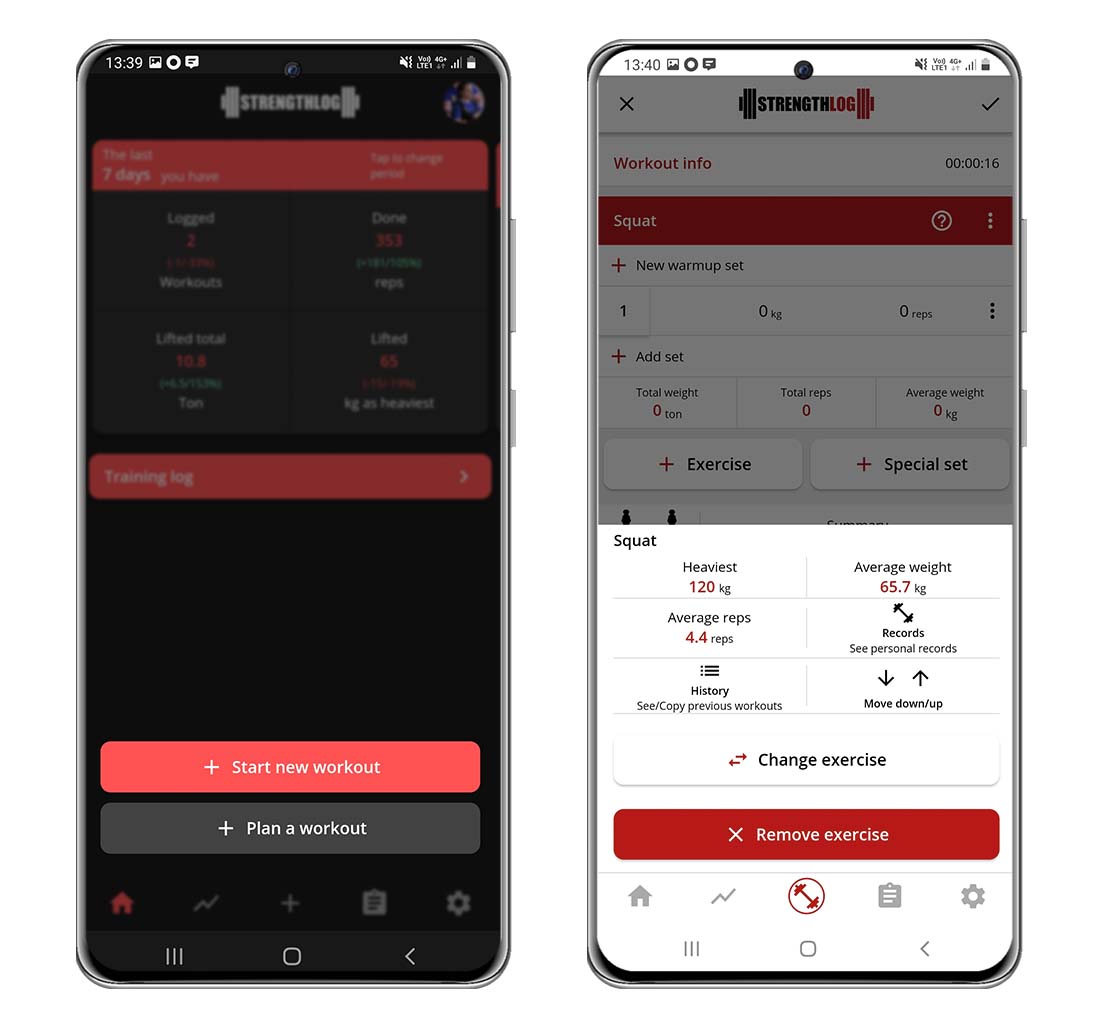 Start a new workout and choose an exercise. In this example we've chosen squat.
Click on the three red dots to the right of the exercise name, and tap History (pictured to the right above). This will open up an overview of all your squat workouts.
When you find the workout block you want to copy into your active workout, tap on the copy symbol to the right.
Choose if you want to Replace or Add these sets, when copying them to your active workout. The first option will delete any sets that are already present in the exercise block. Premium users may also choose if they want to modify the weights and reps in this step, by ticking those boxes in the pop-up, before adding them to their workout.
All done! In the picture to the right below, all copied sets are now pasted into the active workout, including warm-up sets.