We do have a lot of programs to choose from in the app, but sometimes that's not enough. Maybe you want to change the order of the sessions, or wish to change one of the main exercises to your personal favorite? It's fully possible, and here's how to do it!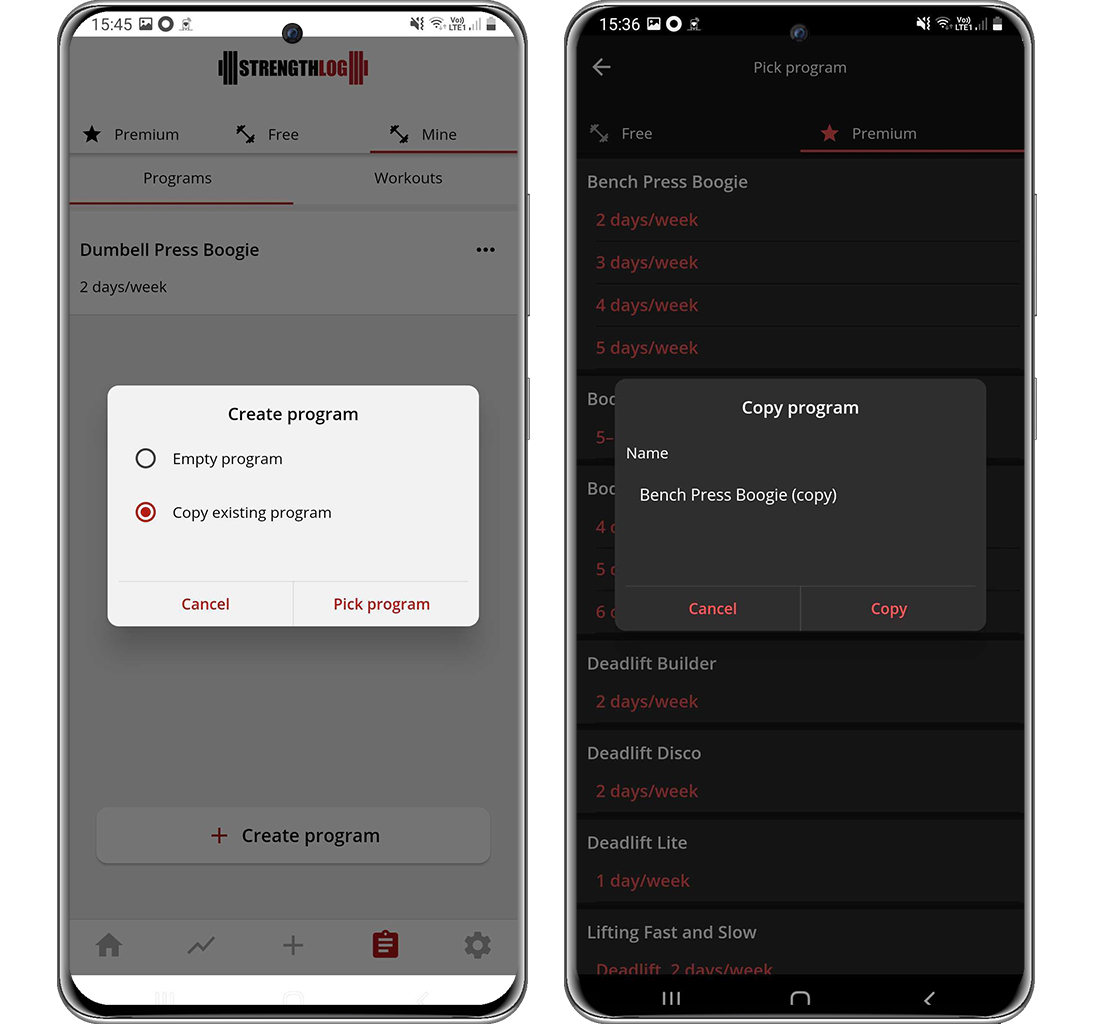 Go to the Program page, click on Mine and + Create program.
Choose Copy existing program.
Scroll through the programs until you find the one you want to make a copy of. Click on the chosen program. A pop up screen will show up, and you can chose to change the name of the program (or just let it be the suggested one, like above: "Bench press Boogie (copy)".
You will now see all the workouts in a list, like the example to the left below. Click on the three dots on a specific workout to choose if you want to edit, delete or copy it.
EDIT AWAY! Do all the changes you want, the sky is the limit now. In our example below, we've changed all the blocks with bench press to dumbell chest presses instead, and therefor also changed the name to "Dumbell Press Boogie". If you want to change the order of the workouts, press and hold on the six dots to the left of each workout – then drag and drop them to where you want them. For more detailed information on what you can do while building a program, read this article.
Don't forget to save the workout you are editing before leaving the page, by clicking the checkmark in the upper right corner.