If you are following two programs at once, you might want to merge two workouts into one, when doing both programs at the same time.
Here's how you do it!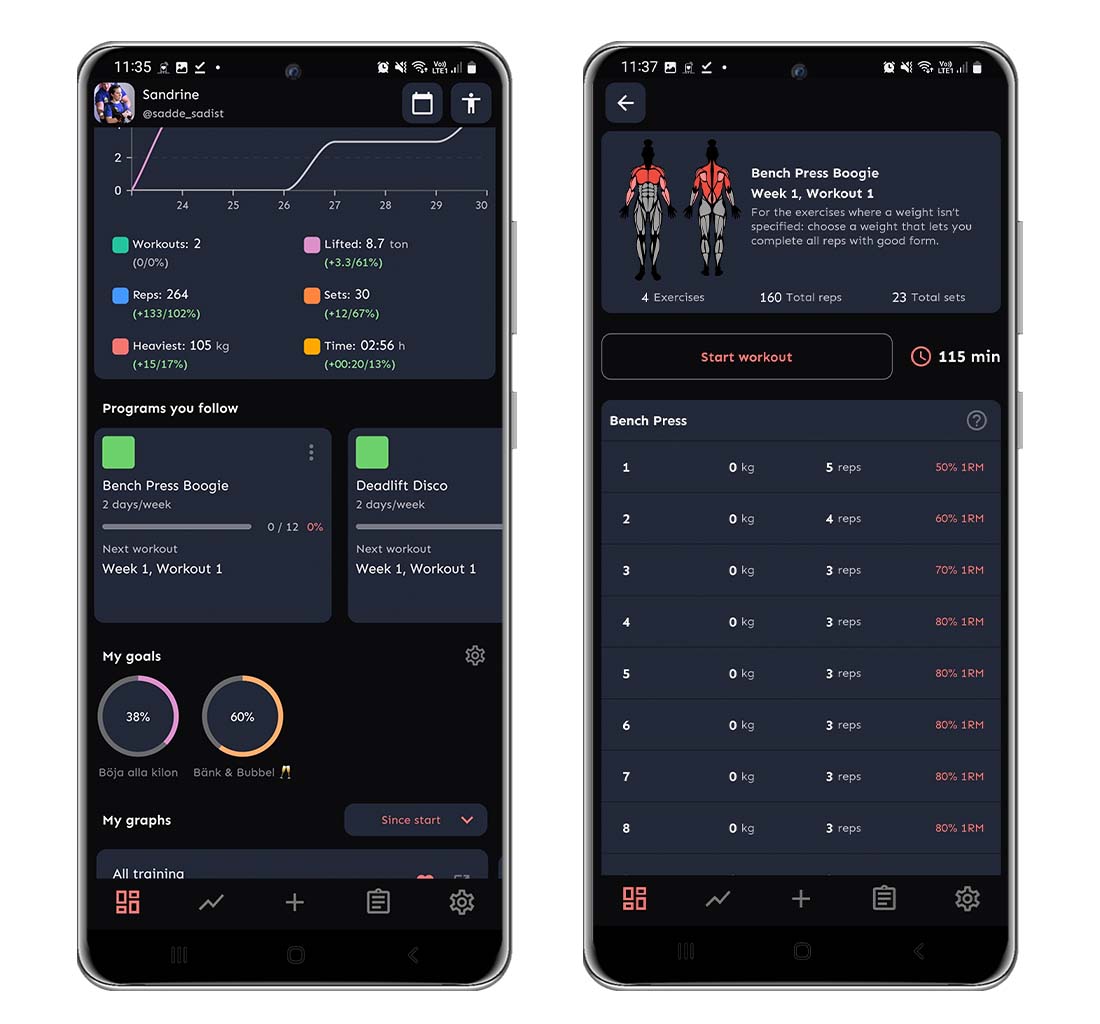 Click on Start next workout in XXX (in the example above we choose Bench Press Boogie).
Once you've started your first workout, you'll be located in your active workout (dumbbell icon). Click on the home screen icon (the small house) to go back.
Click on Start next workout in XXX for the workout you want to merge with your active workout (Deadlift Disco in our example above).
The app will ask you if you want to import this workout into your active workout. Tap yes (see below for example).
When you're saving the workout(s), it will automatically be named like in the picture below, with both the program names in the title.