Did you know that you can build your own training programs in StrengthLog? It might look quite complex at first, but let us guide you through it!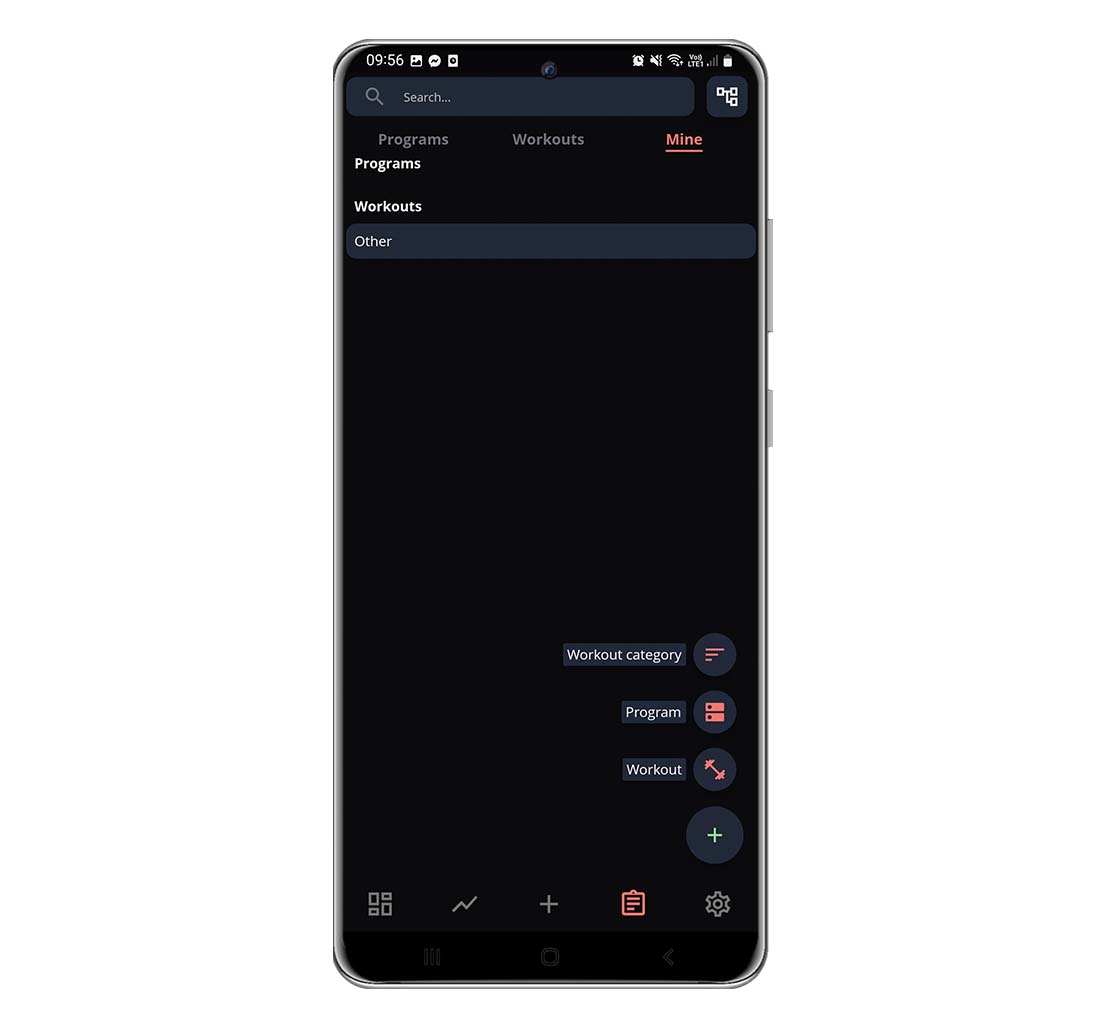 The Basics in Making a Program
Go to the Program page, pick Mine and then tap the + sign in the bottom right corner. Choose Program.
Pick Empty program. You can also choose Copy existing program and pick any of StrengthLog's pre-made programs. After copying, you can make all the changes/modifications to our programs that you want. (Please note that you must have a premium subscription to copy a premium program). Read this article to learn more about this.
Set a name for your new training program, and tap on Create program.
Tap the plus sign, and add a week. Fill this week with your preferred number of workouts.
When you're done with your first week, tap the copy icon next to the headline "week 1". A week 2 will be created, and all of your workouts from week 1 will be copied into week 2. This way, you can simply edit each new session and make your desired changes from one week to the next instead of creating every workout/week from scratch.
You can add as many workouts/weeks as you like to your program, and there are a couple of different ways to adjust the program progression as well.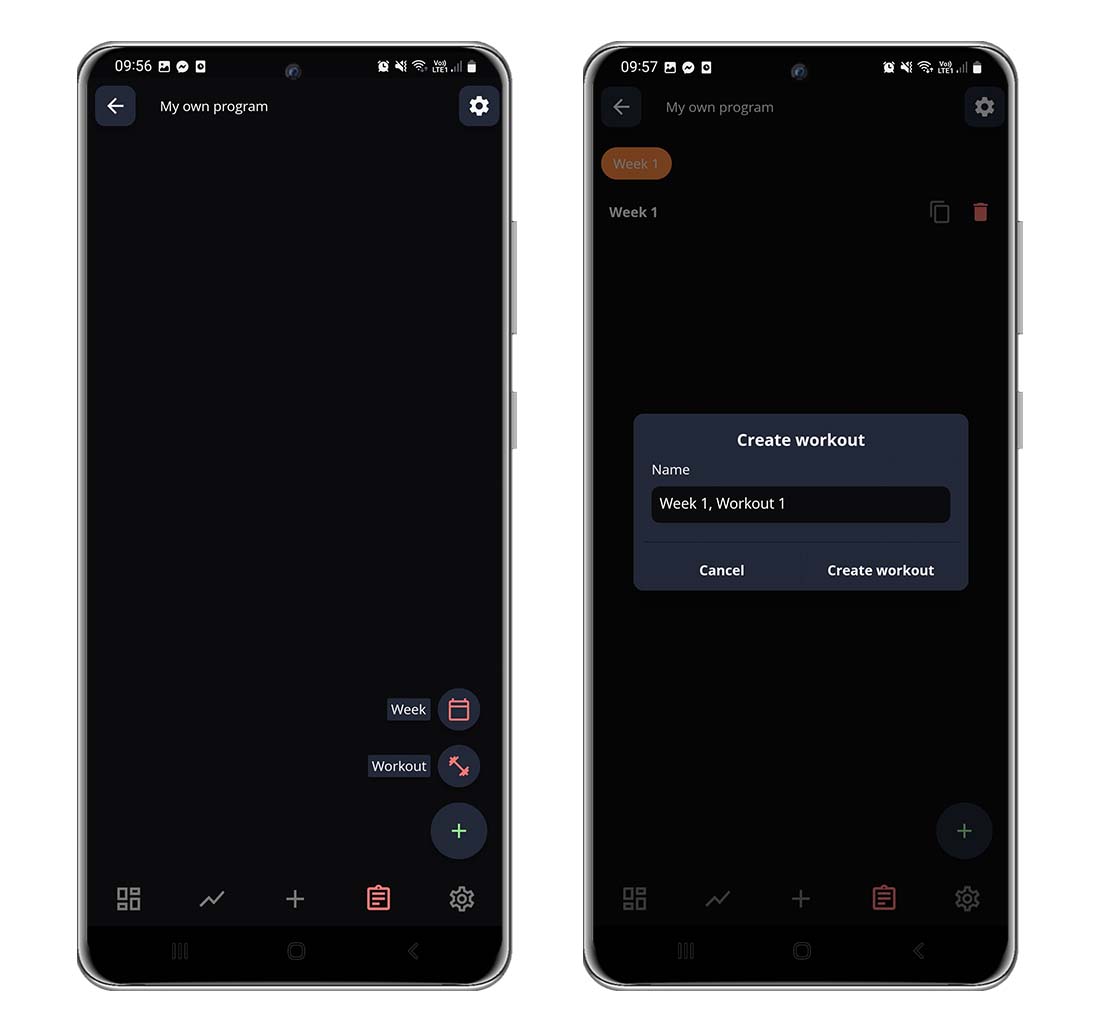 Building a Program – Details When Creating a Workout
Setting up a workout in a program is very similar to recording a workout from scratch, so if you haven't used the app for that yet, read this article on recording a workout first.
While adding a new set, the default inputs will be the variables retrieve from log and reps. We do have a lot of different ways you can change it, though. As you can see pictured below, we've displayed a lot of different set types.
You can choose to program using either a set weight, % of 1RM, RPE/RiR, or retrieve from training log, as we've done in the third working set in the example below. The app will then search for the last time you did a set of (for example) 10 reps in bench press, then copy that weight into this set.
You can specify a number for the repetitions or let it be blank and click on Max reps. When you start the workout, it will tell you that this is a max reps-set. Of course, you can also leave it blank, set a weight, and RPE/RiR – your possibilities are infinite!
N.B: You can use these features for special sets as well.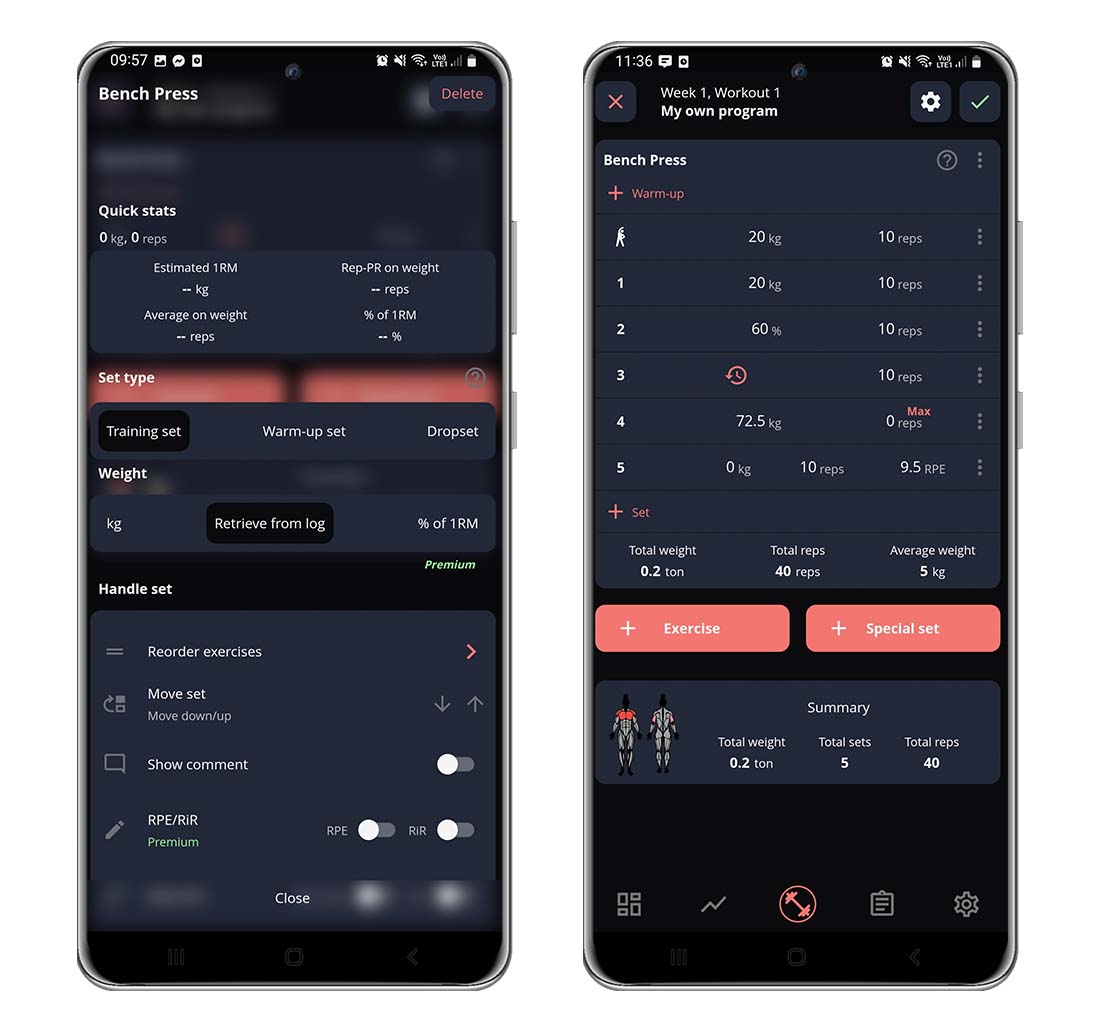 When you feel like you are done with your first week, click on the copy icon, and a new week like the first one will appear. All the workouts will have the same name as the original week but be marked with (copy).
Click on the three dots on the workout you want to edit, make your changes, and save. As you can see below, you are also able to, by tapping the three dots to a workout, copy the workouts, move the workout to another week, or delete them.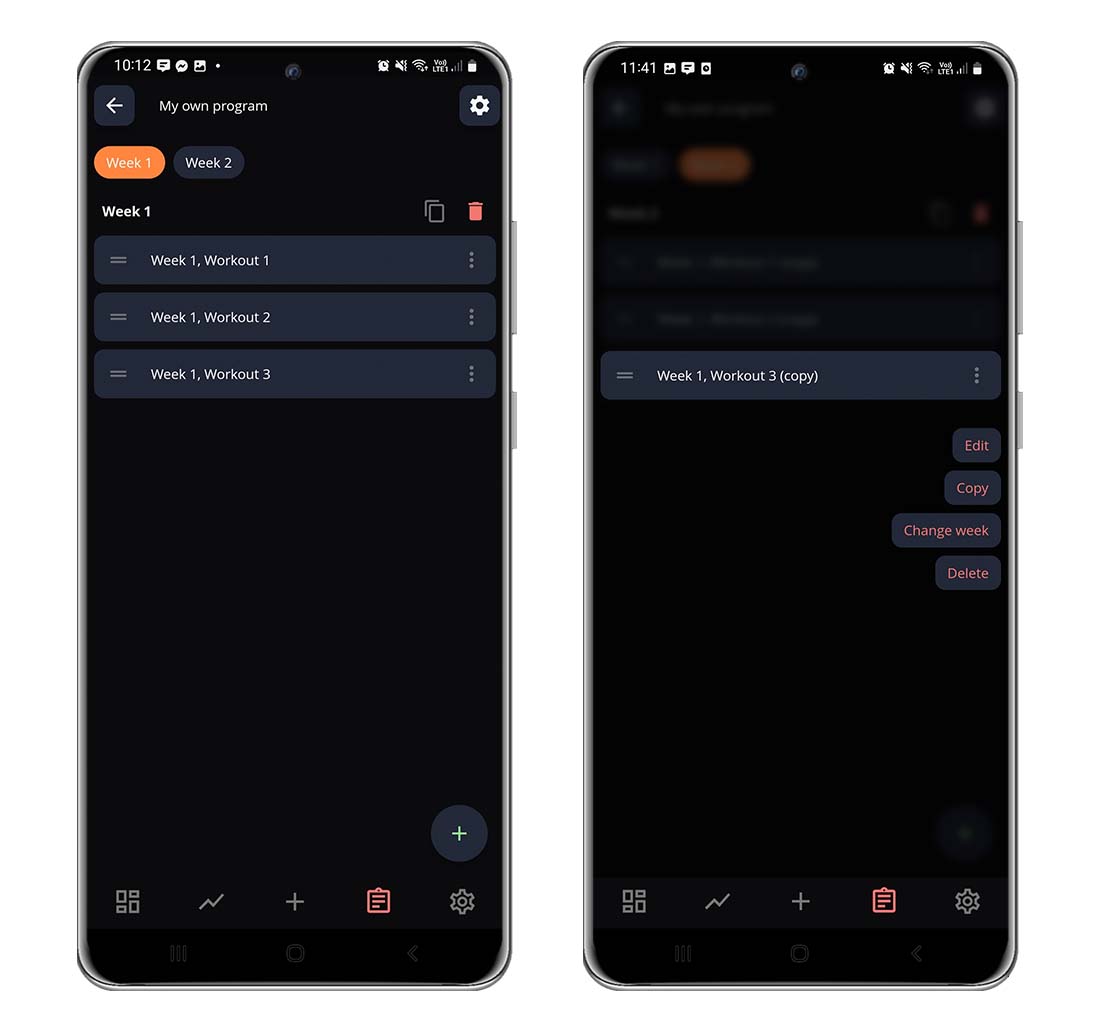 Other Good Things to Know
You are only able to edit one workout at a time. If you have an ongoing edit, you won't be able to start a new workout or edit another one.
If you want to move workouts around, tap and hold on to the two lines to the left of a workout, then drag and drop the workout to where you want it.
If you want to delete a whole week, all the workouts in it will also be deleted.
If you want to add a workout that you previously made as a workout template into one of your programs, go to your program/workout page, find the workout you want to add to a program and tap the three dots. Next, choose the program to which you want to add it to, and press Save.