If you have an active premium subscription in StrengthLog, but the app tells you to buy premium – there could be something wrong with your account. But before you panic, make sure to check off these simple steps first:
On the Buy premium page in the app, there is a button called Reactivate my subscription. If the connection is bad when you start the app, we might not be able to retrieve your subscription status. Usually, when you click this button, your premium will be back immediately.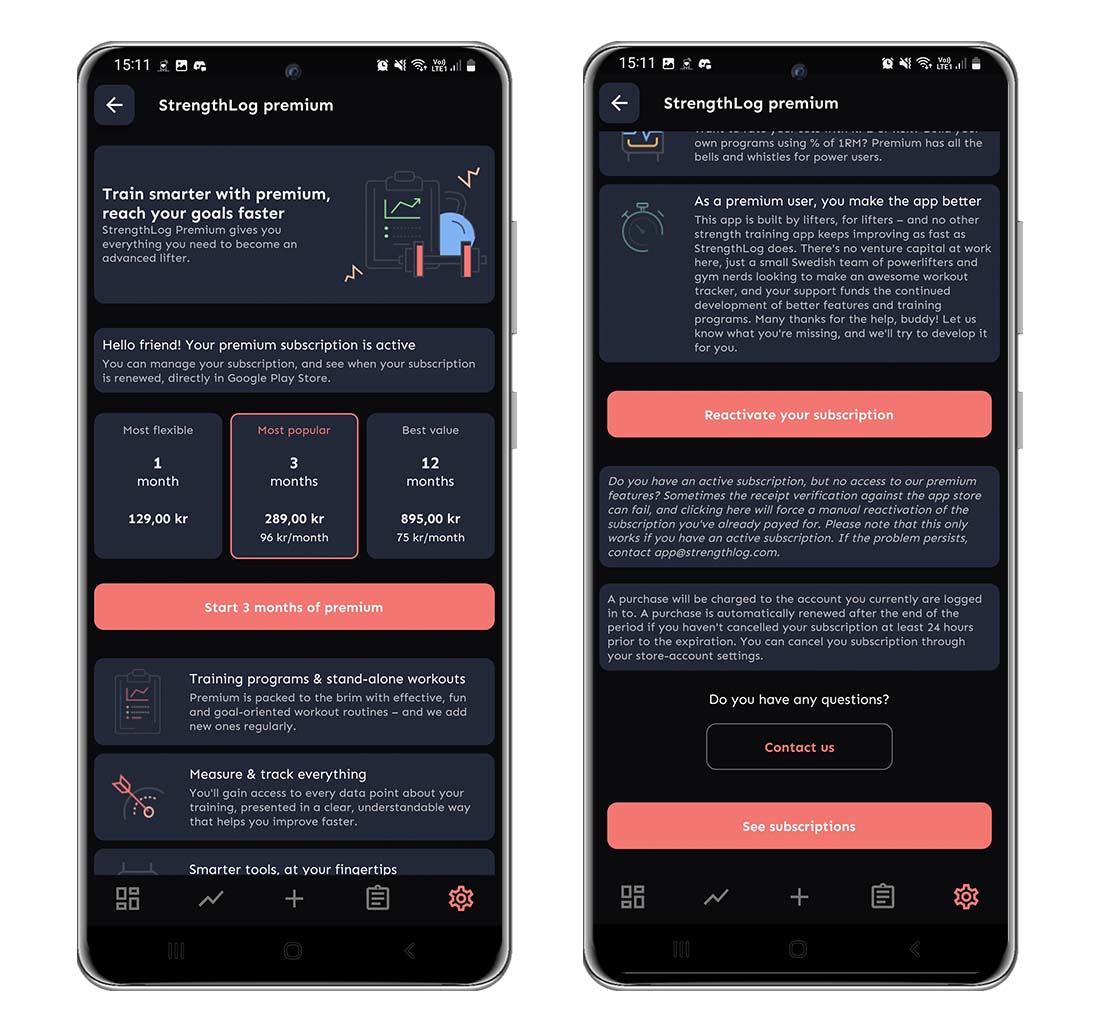 If the reactivation trick doesn't fix it, check if there's something wrong with your subscription in App Store/Google Play:

On iPhone – go to your phone's settings, your profile and click on Subscriptions. There you will be able to see if you have an active subscription for StrengthLog. Make sure that your payment methods are up to date.
On Android – go to Google Play, your profile and click on Payments and subscriptions. Make sure that your payment methods are up to date, and that you have an ongoing subscription for StrengthLog.

If everything looks correct, but you still can't access the premium functions – send us an email at app@strengthlog.com. Make sure to include the following information in your email, so we are able to help you as soon as possible:

The login method you are using, and which email that are linked to your account.
Which type of device you are using.
How and when you bought premium.
Receipt of your latest purchase.