Did you know that it's possible to add calendar events in StrengthLog? It's the perfect way to keep track of why you didn't work out for a whole month two years ago or to see if your menstrual cycle affects your strength. Here is how to use it!
Start by opening up your training log, and then tap the small calendar icon with a pen in front of it. In that menu, you'll be able to add several events, in my example below I've added the events Period and Sick.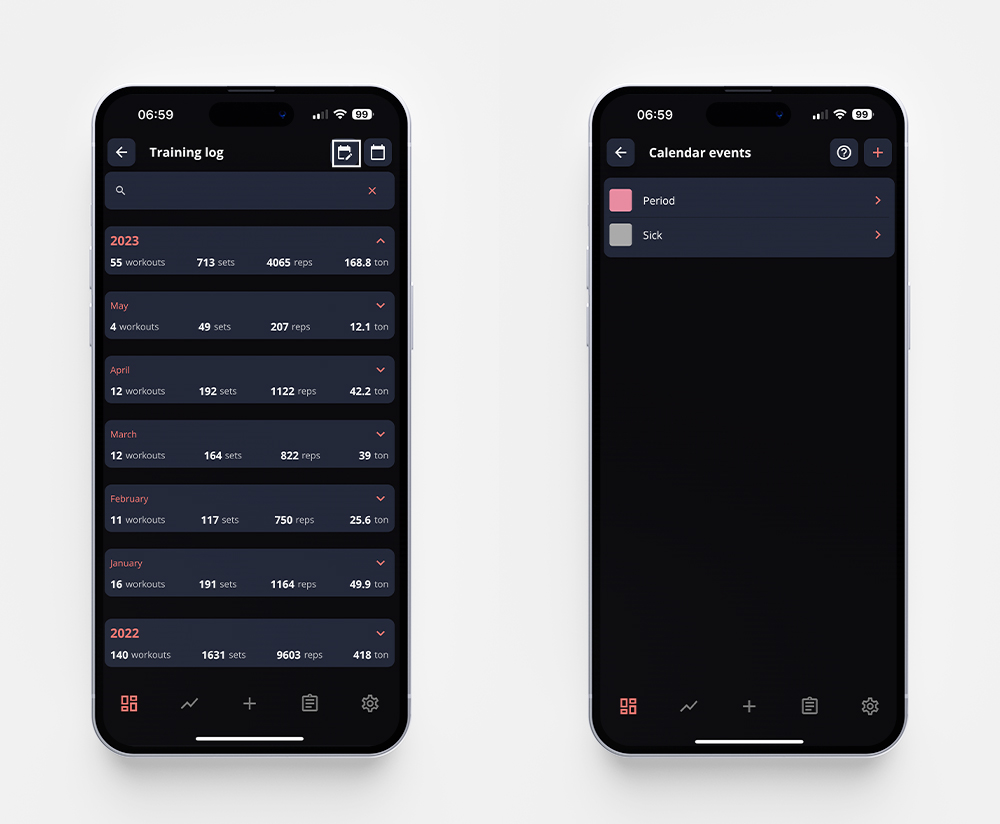 You can tap one of the events to change it, and to see all the logged dates where you've added said event. (Shown in the picture below to the right)
In the calendar view of the training log, if you've added an event it will be shown as a line under that date. By tapping that date, you can see which event you've added. (Shown in the picture below to the left)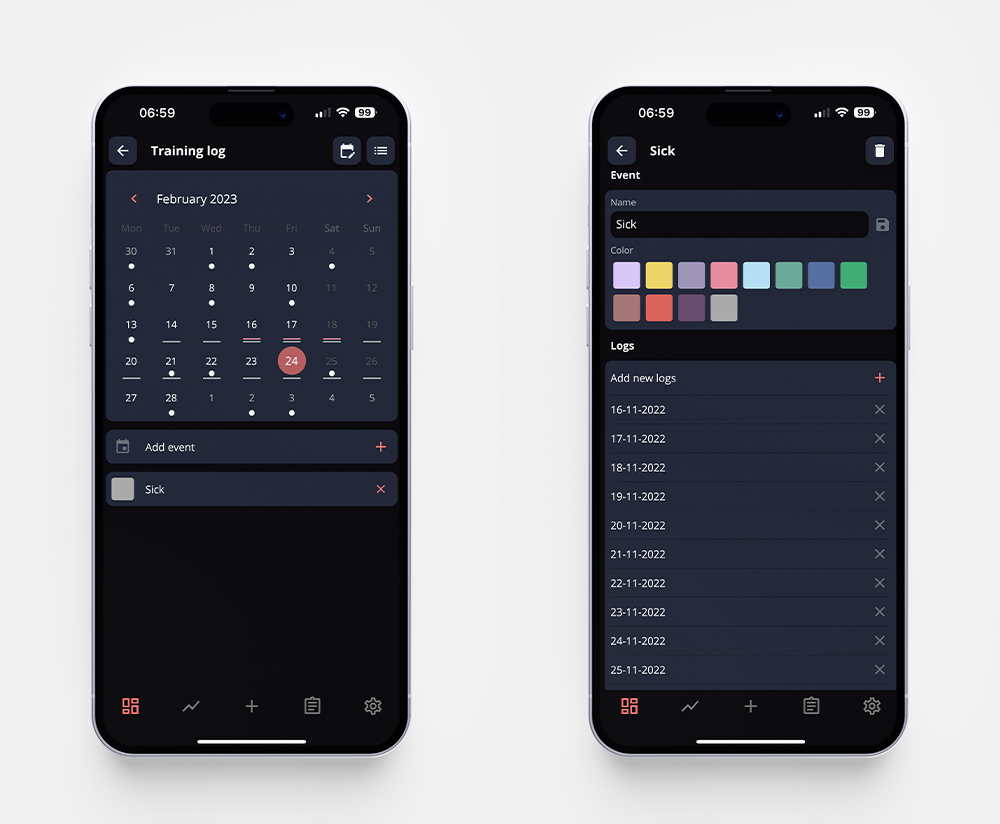 If you go to the statistics page, you can layer the calendar events with other graphs. In the example below, I've gone to Statistics -> Exercises -> Sumo Deadlift -> Estimated 1RM. When you have that graph in front of you, tap the layer icon in the upper right corner, and choose calendar events. Pick the calendar event you want to compare to, and it will be shown as a colored block in the graph – see the example below to the right.