You might have noticed that in some of the exercises your bodyweight is included in the total lifted weight in your workout. That is because those exercises have a variable called bodyweight factor, and if you for any reason would like to remove or change it, here's how to do it: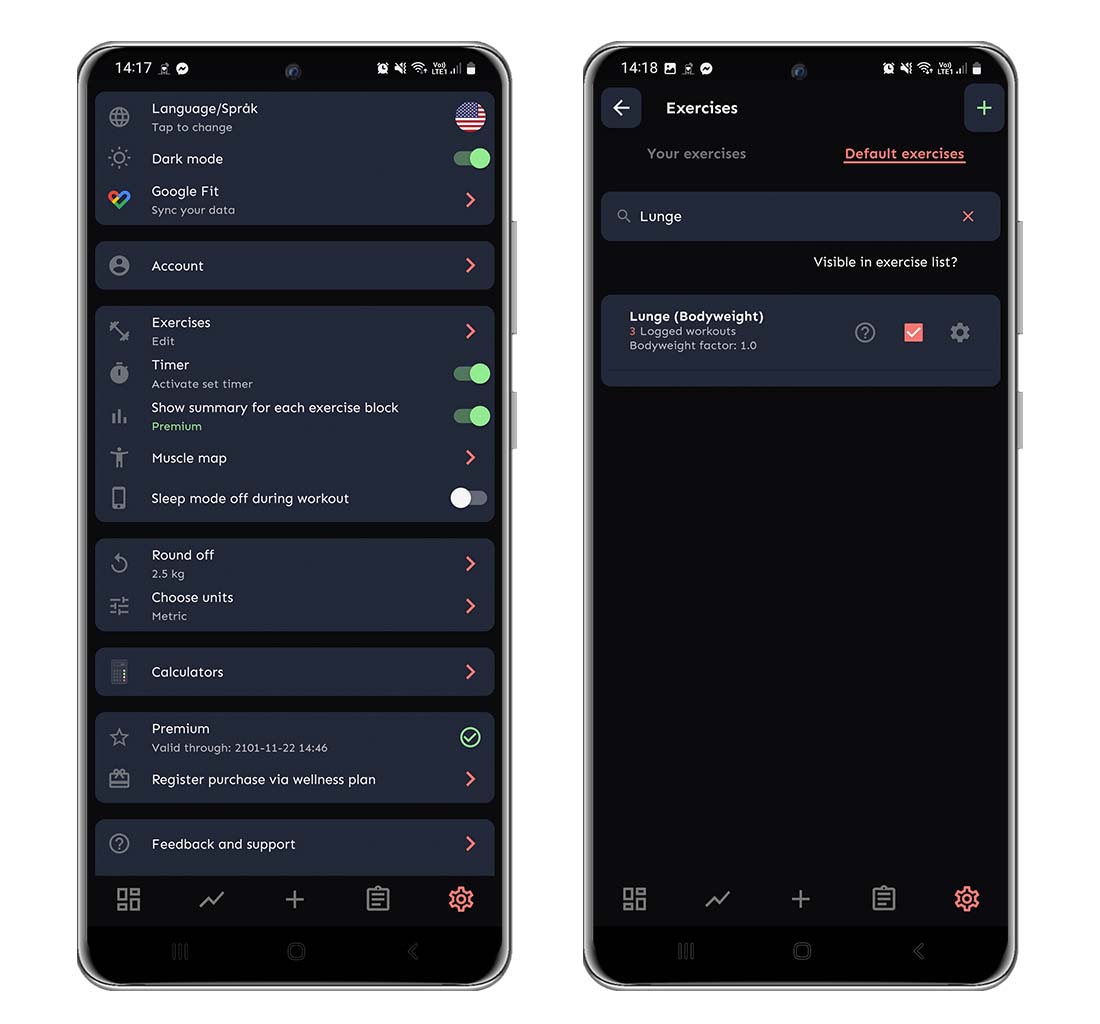 Go to Settings and choose Edit Exercises.
Pick Default Exercises and search for the exercise you want to edit (Lunges in our example).
Tap on the small gear symbol and choose Change bodyweight factor.
Set the number you want, and tap Save when done.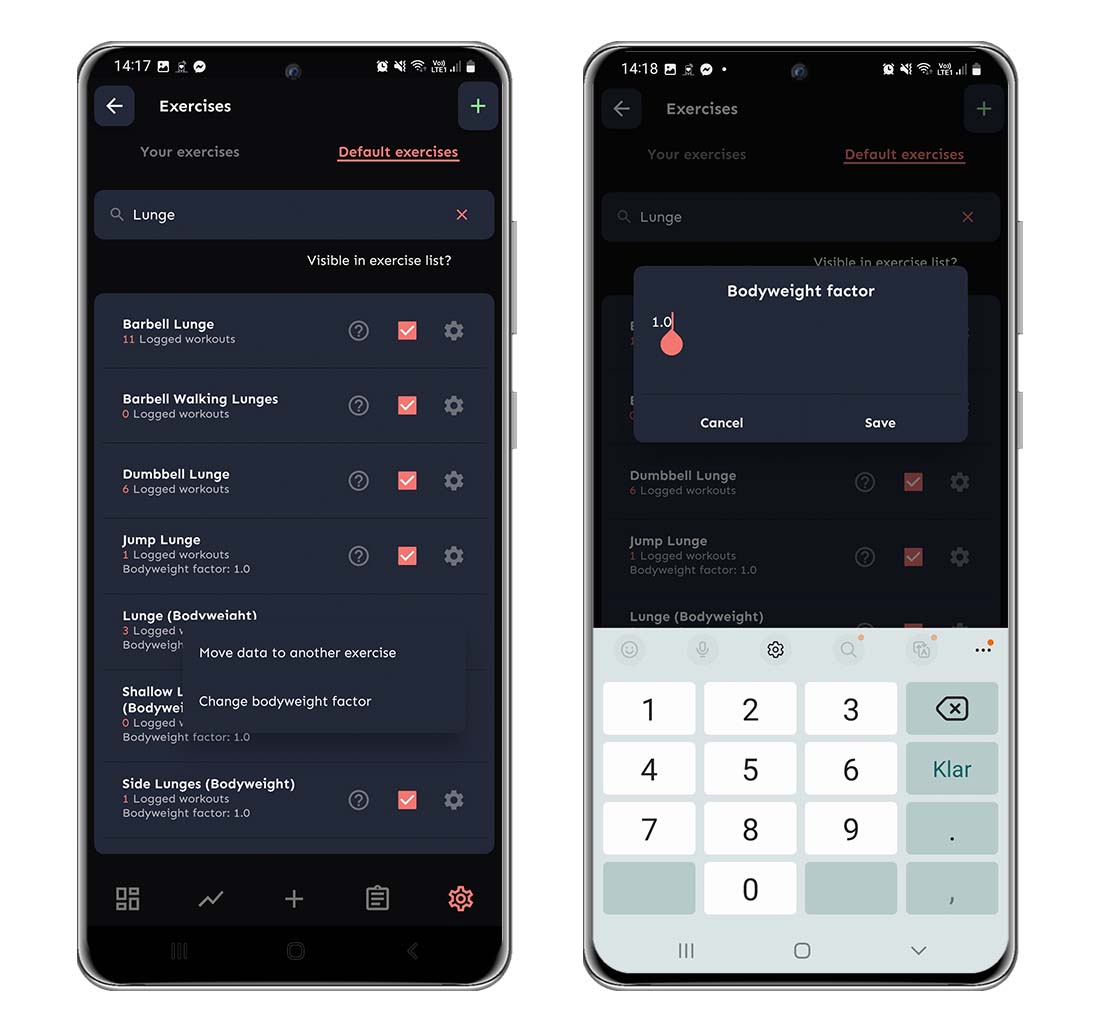 If the bodyweight factor is 1.0, the calculated weight of each repetition will be 100% of your bodyweight. For example, in push ups the BW factor is set to 0.7, which means that your working weight is 70% of your bodyweight.
If you want to exclude the bodyweight factor completely, change it to 0.