We have a lot of different programs that you can follow in the app. Go to the program/workout page (the icon that looks like a small clipboard) to check them out.
We have divided the page into three different sections: Premium, Free, and Mine. To access the premium programs, you'll need StrengthLog Premium. Learn more about StrengthLog Premium in this article.
When you've found a program that want to follow, click on Follow program. You'll get a pop-up asking you if you want to start the first workout right away.
Now, you'll have the next workout on your start page – with easy access to your next session.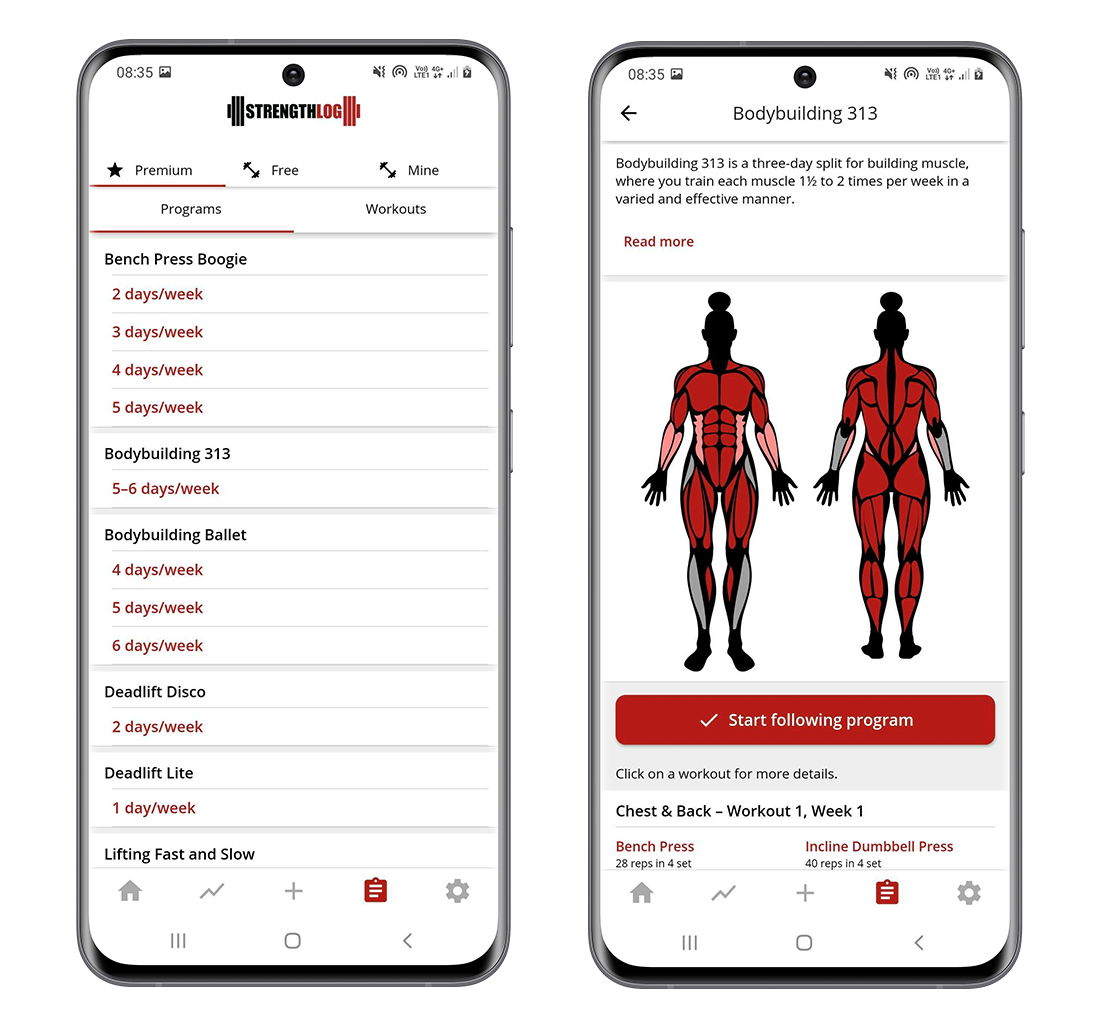 To learn more about a specific program, click on the one you're curious about. You'll see that some of the programs have a longer description under the "read more" link. We highly recommend that you read all the info before starting a program.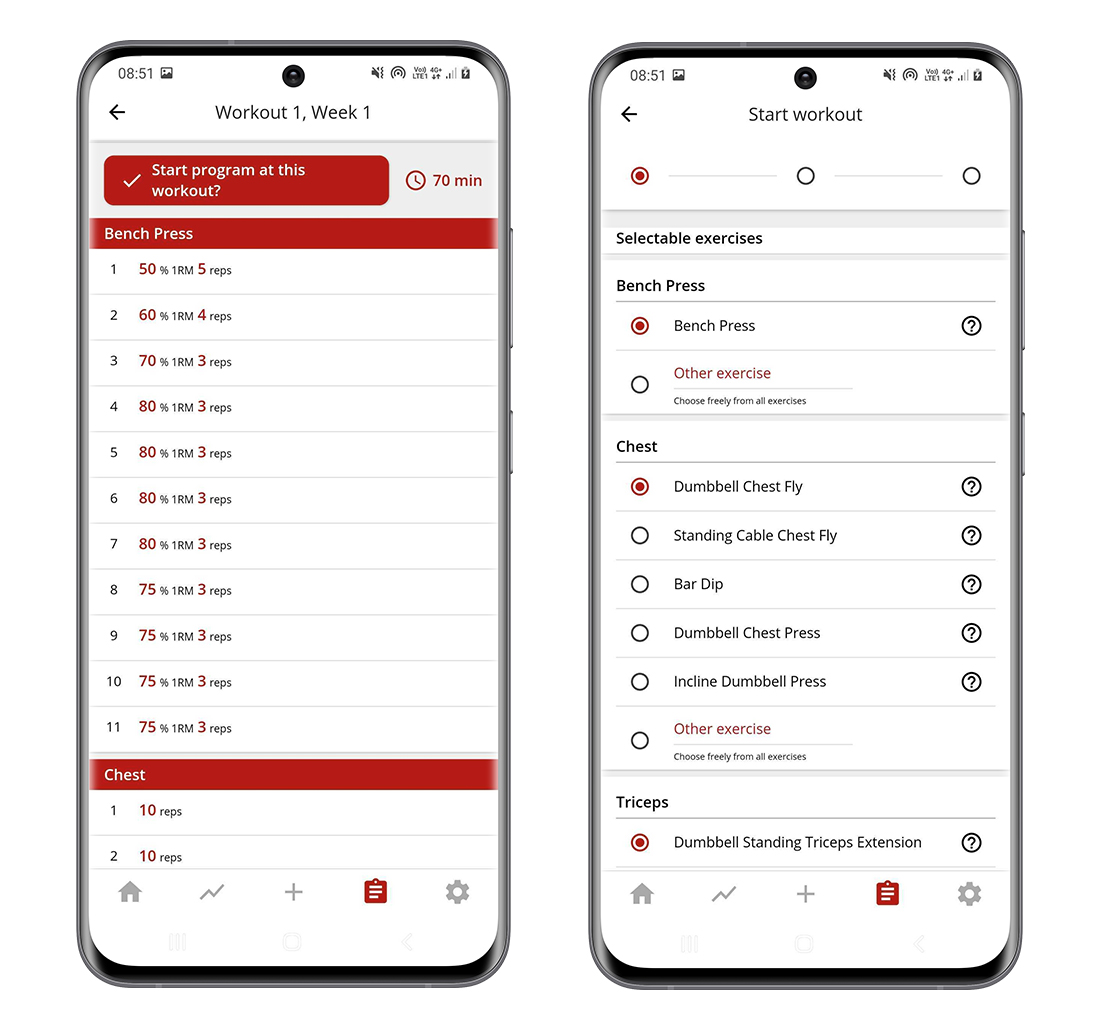 The overview of all the workouts in the program could look something like the first picture above – where one of the exercises is named just Chest. This means that you'll get to choose between a couple of exercises when you start the workout. (See picture above to the right) So, don't worry because you don't know how to perform the mystical exercise named "Chest" – things will be a lot clearer when you start the workout!