We have a lot of different programs that you can follow in the app. Go to the program/workout page (the icon that looks like a small clipboard) to check them out.
We have added a few labels for you: Premium/Free, Beginner/Intermediate/Advanced and also a few different categories. Just tap the labels you want to filter by, and we'll filter it for you. In the picture below, I've chosen all premium program for intermediate lifters that focuses on muscle growth.
N.B. To access the premium programs, you'll need StrengthLog Premium. Learn more about StrengthLog Premium in this article.
When you've found a program that want to follow, click on Follow program. You'll get a pop-up asking you if you want to start the first workout right away.
Now, you'll have the next workout on your start page – with easy access to your next session.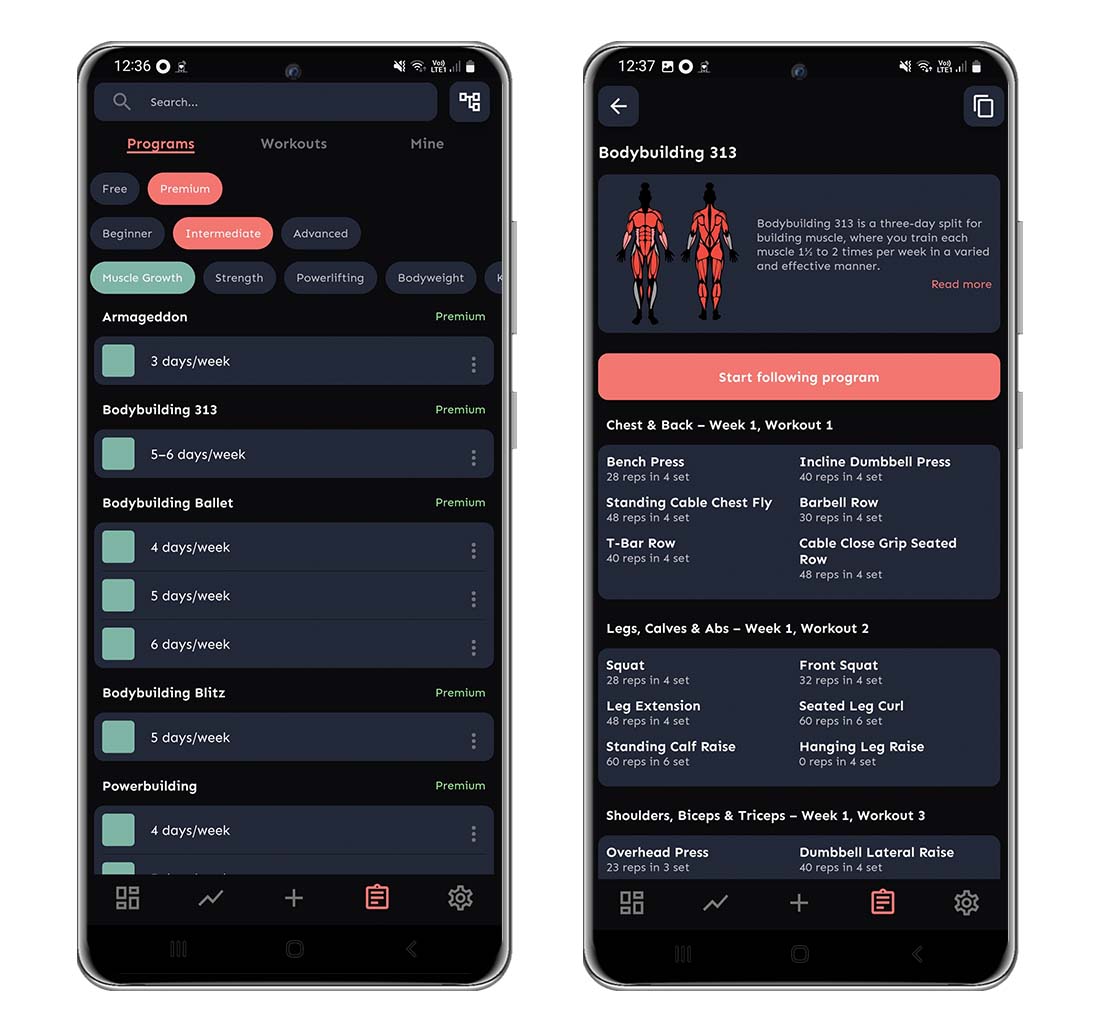 To learn more about a specific program, click on the one you're curious about. You'll see that some of the programs have a longer description under the "read more" link. We highly recommend that you read all the info before starting a program.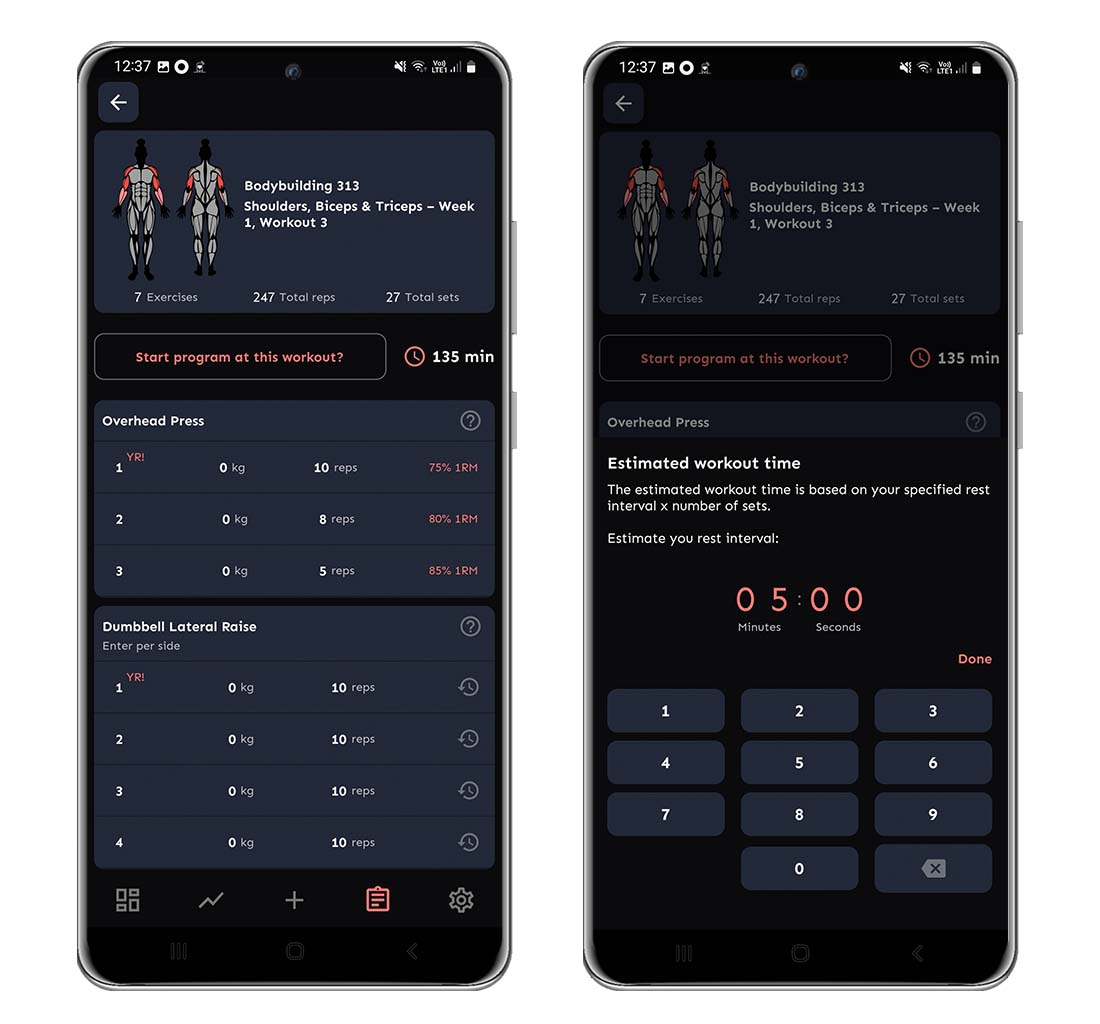 The overview of all the workouts in the program could look something like the first picture above – and as you can see, you're able to start the program at any workout you want. You'll also see a time estimate for your workout. Tap the small clock, and you are able to change your rest interval to get a more correct time estimate. This will not affect your timer in your active workout.